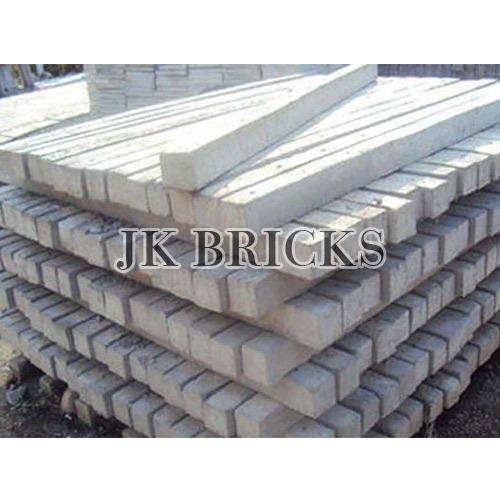 The electric poles are seen everywhere to transmit electricity. But many people don't know the salient features and specifications of the electric pole. The typically electrical pole which we find all around is PCC and RCC pole. The full form of the PCC pole is plain cement concrete, and the full structure of the RCC pole is reinforced cement concrete. The simple cement concrete pole is made with cement and concrete, and the PCC pole has low mechanical strength. The reinforced cement concrete is manufactured with cement concrete and some rods to increase the strength of the pole; the RCC pole has high mechanical strength.
The electric poles are used to support the overhead line to transmit electricity from one point to another.
What is Reinforced cement?
Reinforced cement concrete is a solid combination of cement and steel bars. They carry the comprehensive force and tension of a structure. As we all know, concrete has a very high compressive strength but low tensile strength. Wherever tensile forces are involved, like in slabs and beams, it is recommended not to use plain concrete.
So, mixing steel with the cement is the solution, as we know it has high tensile strength and possesses good compressive strength.
Applications of reinforced cement:
• Used in structural elements in beams, columns, stairs, roofs, and slabs.
• Used as precasting railway sleepers and electric poles
• Used for paving airports, roads, and high traffic areas.
Also used in various structures like water tanks, dams, bins, bunkers, bridges, underwater structures, etc.
Difference between PCC and RCC
The main difference between PCC and RCC is that RCC contains steel rods or reinforcement. Still, PCC does not have reinforcement within it. So, RCC can bear the maximum tensile load on it.
RCC cement pole instatllation:
The reinforced cement concrete that RCC and plain cement concrete poles can be used up to 33 kV. Above which the transmission towers are used. These are also available at a reasonable cost, the price of an 8-meter RCC pole is 4000 to 5000, and for 9 meters, the price is around 5000 to 6000 rupees. The cost of an 8-meter PCC pole is 3,000- 3500 rupees, and the cost of a 9 meter PCC pole is 4000 to 5000 rupees.
Specific Properties of Concrete:
In Rcc Cement Pole, concrete is the primary material with key characteristics.
• The thermal expansion coefficient is the same as steel to eliminate accumulated internal stress in any thermal changing process.
• The surface must be top graded with a mixture of steel bars and cement paste. Usually, we prefer to have corrugated or roughened steel bars to improve the overall structure.
• In the cement paste, some alkaline chemical is already present to produce the most neutral and corrosion-resistant structure in any condition. It is not even affected by rough environmental exposure.
These types of poles are usually used at departures, endpoints, and starting points.
The cost of the RCC pole is more like the PCC pole which is highly preferred for installation.
Qualities of top RCC cement pole suppliers:
Many suppliers provide all sizes of RCC cement poles. They are endowed with the following benefits:
• Best quality with durability
• Bulk order supply
• Accuracy in dimensions
• Impressive textures and colors
• Different shapes and sizes