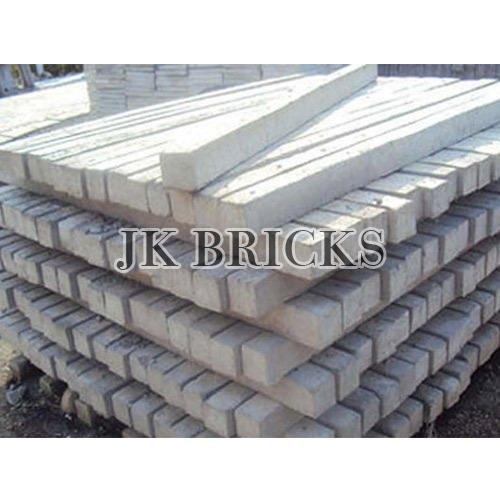 Reinforced Cement Concrete is the product in which all the shortcomings of standalone concrete are compensated by the application of reinforcement. We will have better ductility and huge tensile strength by having Rcc Cement Pole in real estate projects.

The reinforcement of steel bars makes it possible to have a world-class concrete setup with absolute features.

Description of RCC Pole:
Reinforcing is applicable for resisting the formation of cracks due to the presence of tensile stress. Moreover, it is essential to escape any structural defects that in turn affect the whole project work.

Modern RCC poles use some other reinforcement apart from steel such as polymers and alternative materials. The reinforcement must impose permanent stress to have the non-porous tight structure bear unacceptable loads. In the countries like USA, Canada, the main methods of applying the reinforcement are post-tensioning and pre-tensioning.

For strong, durable, and ductile construction, there are some advanced properties such as:
• High tensile strength
• Good concrete bond irrespective of moisture, pH, and other defined factors
• Thermal compatibility concerning changing conditions
• Durability without any sustained stress or corrosion in the concrete structure.

Usages of RCC Cement Pole:
-Top heritages are made with the base of reinforced concretes such as walls, slabs, columns, beams, and other frames or foundations.
-Reinforced concrete is categorised as cast-in-place or precast concrete.
-Implementation and design of the base structure are the keys to creating any top building structure. Even small changes may create a useful impact on the construction schedule, material costs, operating cost, ultimate strength, and sustainability level.
-Construction of any well-defined structures is not built without reinforcement.

Specific Properties of Concrete:
In Rcc Cement Pole, concrete is the main material with some key characteristics.
• The thermal expansion coefficient is the same as steel to eliminate accumulated internal stress in any thermal changing process.
• The surface must be top graded with a mixture of steel bars and a paste of cement. Usually, we prefer to have corrugated or roughened steel bars for improvement of the overall structure.
• In the cement paste, some alkaline chemical is already present to produce the most neutral and corrosion-resistant structure in any condition. It is not even affected by rough environmental exposure.

Mechanism of RCC Structure Composition:
-The main reinforcement of steel is expected to prevent any deformation or discontinuity of the building structure when overload is present. Hence, stress is transferrable between concrete and steel to manage the load balancing.
-The transfer of load is generalised by this predominant RCC structure.
-The Rcc Cement Pole Manufacturer puts all the advantages on the front before developing it.
• It has sustainable strength as well as compression.
• If we design and lay it properly, it will be durable till a century.
• RCC sections are formed using any moulding such as bridges, pillars, etc.
• The steel shares the ductility within the RCC structure.
• It is a cheaper method if we compare it with prestressed and steel-concrete structures. Moreover, there is lower maintenance cost as well.
• The raw materials are sand, cement, water, and steel which are available in bulk as of now. These can be transported without any issue.

Hence, you may undergo the whole process by having practical projects on your search list.